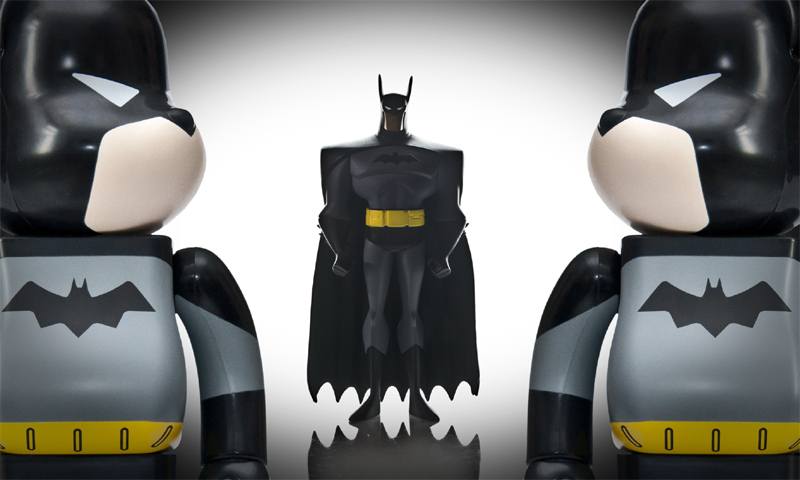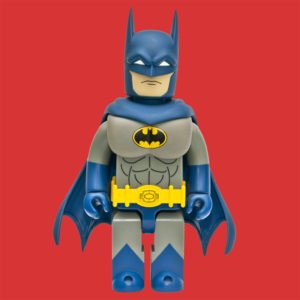 Batman (conocido inicialmente como The Bat-Man) es un personaje creado por los estadounidenses Bob Kane y Bill Finger, y propiedad de DC Comics. Apareció por primera vez en la historia titulada «El caso del sindicato químico» de la revista Detective Comics n.º 27, lanzada por la editorial National Publications en mayo de 1939.
La identidad secreta de Batman es Bruce Wayne un empresario multimillonario y filántropo dueño de Empresas Wayne en Gotham City. Después de ser testigo del asesinato de sus padres en un violento y fallido asalto cuando era niño, jura vengarse y combatir la delincuencia para lo cual se somete a un riguroso entrenamiento físico y mental. Adopta el diseño de un murciélago para su vestimenta, sus utensilios de combate y sus vehículos.
A diferencia de los superhéroes, no tiene superpoderes: recurre a su intelecto, así como a aplicaciones científicas y tecnológicas para crear armas y herramientas con las cuales lleva a cabo sus actividades. Vive en la mansión Wayne, en cuyos subterráneos se encuentra la Batcave, el centro de operaciones de Batman. Recibe la ayuda constante de otros aliados, entre los cuales pueden mencionarse Robin, Batgirl, Nightwing, el comisionado de la policía local, James Gordon y su mayordomo Alfred Pennyworth.
Batman is a fictional superhero appearing in American comic books published by DC Comics. The character was created by artist Bob Kane and writer Bill Finger, and first appeared in Detective Comics #27 (1939). Originally named the "Bat-Man", the characters is also referred to by such epithets as the Caped Crusader, the Dark Kinght, and the World´s Greatest Detective.
Batman's secret identity is Bruce Wayne, a wealthy American playboy, philanthropist, and owner of Wayne Enterprises. After witnessing the murder of his parents Dr. Thomas Wayne and Martha Wayne as a child, he swore vengeance against criminals, an oath tempered by a sense of justice. Bruce Wayne trains himself physically and intellectually and crafts a bat-inspired persona to fight crime.
Unlike most superheroes, Batman does not possess any superpowers; rather, he relies on his genius intellect, physical prowess, martial arts abilities, detective skills, science and technology, vast wealth, intimidation, and indomitable will. A large assortment of villains make up Batman's rogues gallery, including his archenemy, the Joker.